Yerba Mate Gourd
Mate Gourd - Yerba Mate Herbal Tea
Tradionally yerba mate tea is drank from a special cup or mug called a yerba mate gourd.


These gourds can be highly decorative and are really works of art. They are all unique, and it is difficult to find two mate gourds that are identical.
The yerba mate tea is drank from the gourd using a metal straw,( bombillas) and is symbolic and has a vast history in the Mate drinking South Americas.
History of the Mate Gourd
The mate gourd is often lined with silver, or a sliver or gold rim is placed on the gourd and drank from a silver straw. This became custom in the early 1800's and was a social symbol. There was great care and detail taken in the making of the mate gourds and silver straws. However, many people drink yerba mate from gourds that are not lined with metal.
Buy a Mate Gourd
Ebay is one of my favourite places to pick up a mate gourd and bombilla. They are often offered at very discounted prices and you can pick up some great deals. Here is what is being offered for sale right now.


Return from Yerba Mate Gourd to Yerba Mate

Return to the Herbal Tea Home


---
A Favorite for Tea Lovers
---
Must Have Recipe Ebook!
---
---
Shop for Tea & Herbs
Shop now and make your own herbal tea!


Save up to 60% when you buy wholesale!
---
Organic Tea & Tea Herbs
---
Build a Website
Replace Your JOB in 2013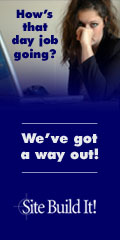 Build yourself a website, and replace your job like I have with crazyfortea.com - Click the banner above to gain access to the easiest and best web site builder available.
---
Our Sister WebSites
Aloe Vera Juice Benefits - All about the miracles of aloe vera and its healing abilities. Cancer treatment, aloe vera juice benefits, and top quality International Aloe Science Council approved products.
Sick Of Cellulite - A cellulite reduction help site. Home remedies, cellulite cream reviews, e-books, and clinical solutions to reducing and eliminating cellulite.