White Green Tea
What makes a Tea White?
White Green Tea.... Well white tea and green tea come from the same plant, but they are actually different teas.
It all comes down to the time of harvest. That is what makes white tea different than green tea.
White tea is like a premium green tea. It is harvested from the tea plant when the tea leaves just break. At this point the tea leaves are covered in a white hair and soeme what fuzzy in appearance. These precious tea leaves are picked and processed and that is what makes a white tea.
Green tea is picked and processed at different times in the tea plant cycle. The leaves are no longer covered in white hair but green and glossy. The green tea then can undergo different processes to create different types of green teas.
So White Tea is the new leaves, having just emerged from the tea plant, picked and harvested. White tea is said to have many more healing properties than green tea. Read More about this on our White Tea Facts page.
There is also a special way that you need to brew white tea to get the maximum flavor from the tender loose white tea leaves. Visit our How to Make White Tea section for detailed instructions and tips and tricks. There is information about the best Yixing Tea Pots to brew your tea, tea strainers, water temperatures and more.
If you want to buy some white tea online, please visit our White Tea Store where we have a wonderful assortment of fine white tea and white tea blends for you to try.
---
A Favorite for Tea Lovers
---
Must Have Recipe Ebook!
---
---
Shop for Tea & Herbs
Shop now and make your own herbal tea!


Save up to 60% when you buy wholesale!
---
Organic Tea & Tea Herbs
---
Build a Website
Replace Your JOB in 2013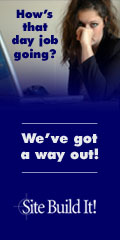 Build yourself a website, and replace your job like I have with crazyfortea.com - Click the banner above to gain access to the easiest and best web site builder available.
---
Our Sister WebSites
Aloe Vera Juice Benefits - All about the miracles of aloe vera and its healing abilities. Cancer treatment, aloe vera juice benefits, and top quality International Aloe Science Council approved products.
Sick Of Cellulite - A cellulite reduction help site. Home remedies, cellulite cream reviews, e-books, and clinical solutions to reducing and eliminating cellulite.