Whistling Tea Kettles
Unique Tea Kettle
Whistling tea kettles are one of my favorites in the unique tea kettle category.
They remind me of cold winter days, gramma's house, and a batch of tea time treats and tea sandwiches.
Needless to say, I love whistling kettles. There are many different types too. Electric, stove top, and wood stove or wood fire type whistling kettles.
The whistles themselves also have different pitches, and some of the antique whistling kettles I have found have some of the nicest whistles around.
My favorite place for picking up old or antique whistling kettles is thrift stores, garage sales and Ebay. Here is what is being auctioned right now on ebay.
Most tea kettles that whistle are metal and go on top of the stove. The are mostly enamel coated metal. The better quality that you can afford the better. The quality of the tea kettle will determine how many years you will get out of it.
This is partly why I like to buy older second had whistling kettles, they are usually of very good quality.
You can determine this by asking the seller the weight of the kettle - avoid aluminium kettles, they are proven to be unhealthy and can cause medical problems. Return from Whistling Tea Kettles to Tea Kettles
---
A Favorite for Tea Lovers
---
Must Have Recipe Ebook!
---
---
Shop for Tea & Herbs
Shop now and make your own herbal tea!


Save up to 60% when you buy wholesale!
---
Organic Tea & Tea Herbs
---
Build a Website
Replace Your JOB in 2013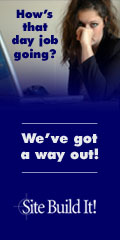 Build yourself a website, and replace your job like I have with crazyfortea.com - Click the banner above to gain access to the easiest and best web site builder available.
---
Our Sister WebSites
Aloe Vera Juice Benefits - All about the miracles of aloe vera and its healing abilities. Cancer treatment, aloe vera juice benefits, and top quality International Aloe Science Council approved products.
Sick Of Cellulite - A cellulite reduction help site. Home remedies, cellulite cream reviews, e-books, and clinical solutions to reducing and eliminating cellulite.