Turkish Tea Pot
Unique and similar to a samovar,
Turkish Tea Pots
have an interesting history and culture and are very collectable.
The Turkish style tea pot is similar to a Russian Samovar in that it is stacked, with water in the first compartment and tea leaves and water in the upper compartment (very concentrated).
It is heated over an element or flame and the water will boil in the lower compartment.
Here is agreat video showing how it is done;
You can see it is quite a basic tea making method, and it is very ceremonial and social in nature.
Buy a Turkish Style Tea Pot
One of my favorite places to find Turkish style tea pots is Ebay, I can always find something just perfect to add to my ever growing collection. Here is what is being auctioned right now.
Return from Turkish Tea Pot to Tea Pot Reviews

Return to Herbal Tea Home
---
A Favorite for Tea Lovers
---
Must Have Recipe Ebook!
---
---
Shop for Tea & Herbs
Shop now and make your own herbal tea!


Save up to 60% when you buy wholesale!
---
Organic Tea & Tea Herbs
---
Build a Website
Replace Your JOB in 2013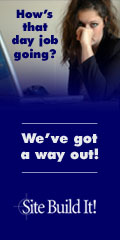 Build yourself a website, and replace your job like I have with crazyfortea.com - Click the banner above to gain access to the easiest and best web site builder available.
---
Our Sister WebSites
Aloe Vera Juice Benefits - All about the miracles of aloe vera and its healing abilities. Cancer treatment, aloe vera juice benefits, and top quality International Aloe Science Council approved products.
Sick Of Cellulite - A cellulite reduction help site. Home remedies, cellulite cream reviews, e-books, and clinical solutions to reducing and eliminating cellulite.