Tumeric Herb - Herbal Tea
Tumeric Herb
<!– google_ad_section_start –>Turmeric is a perennial plant in the Ginger family and is used as a spice though out the world but is native to the tropical region of South Asia.


The plant is cultivated for its stem and is reseeded from some of the stems. The stem is boiled for several hours and then is dried in hot ovens to be ground into a powder. The Turmeric powder will then have an orange-yellow color and a peppery taste that is popular in many cuisines.
Turmeric powder is used as a spice, a dye and medicinally and even as a food additive to protect the food from sunlight. It is Turmeric powder that gives the yellow color to mustard and the main ingredient in most curry powders. Turmeric powder is even used in cosmetics and is said to make the skin soft and smooth and gives a healthy glow to fair skin. Turmeric is an ingredient in the traditional bathing ritual of Indian marriages.
Tumeric Tea
Turmeric is an essential ingredient in Golden Milk tea; prepared by stirring together 2 tablespoons powdered Turmeric and ¼ cup of water in a sauce pan and then simmer them together until thick. Using ½ to 1 teaspoon of the paste add to 1 cup of milk, 1 teaspoon almond oil and honey for flavor and heat all together whisking to mix.
Tumeric Uses & Herbal Remedies
Turmeric is used in Ayurvedic medicine and is thought to have many medicinal properties including being used still today as an antiseptic and is applied to scrapes, cuts and burns.
Turmeric is becoming a popular medicinal herb in Western medicine and is being researched for use in treating pancreatic cancer, Alzheimer's disease and colon cancer.
Turmeric powder when mixed with a cream base is said to be an effective treatment for psoriasis.
Golden Milk tea, made from Turmeric is said to be helpful in treating bone and joint health. <!– google_ad_section_end –>
Tumeric Cautions
Large doses of Turmeric should not be used if you have gall stones or are pregnant.
Buy Herbal Tea Remedy E-Book
If you are interested in herbal teas – our Complete Herbal Tea Recipe E-Book is a fabulous resource. You can buy it for a limited time for just $9.99.
You will get 80 tried and tested herbal teas and herbal blends along with what the tea is best used for.This herbal remedy tea recipe book will become one of your favorite resources if you are interested in holistic healing, herbs and herbal tea. Use the graphic below to place your order.
Return from Tumeric Herb to Herbal Tea Ingredients
Return to Herbal Tea Home
---
A Favorite for Tea Lovers
---
Must Have Recipe Ebook!
---
---
Shop for Tea & Herbs
Shop now and make your own herbal tea!


Save up to 60% when you buy wholesale!
---
Organic Tea & Tea Herbs
---
Build a Website
Replace Your JOB in 2013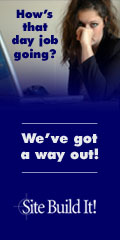 Build yourself a website, and replace your job like I have with crazyfortea.com - Click the banner above to gain access to the easiest and best web site builder available.
---
Our Sister WebSites
Aloe Vera Juice Benefits - All about the miracles of aloe vera and its healing abilities. Cancer treatment, aloe vera juice benefits, and top quality International Aloe Science Council approved products.
Sick Of Cellulite - A cellulite reduction help site. Home remedies, cellulite cream reviews, e-books, and clinical solutions to reducing and eliminating cellulite.