Traditional Egg Salad Sandwich Filling
Tea Party Sandwiches
Tea Party Sandwiches – Devilled Egg Filling
This is a recipe for traditional egg salad sandwich filling. You can dress it up however you like and there are a few options at the end of the recipe for you to try. Egg Salad is a favorite for any Tea Party Menu.
Egg Salad Tea Party Sandwich Filling
12 hard boiled eggs
¼ cup mayonnaise
1 tsp Dijon style mustard – smooth, no seeds
dash of salt
fresh ground black pepper
Peel and crumble the eggs into a large bowl. Add mayonnaise, mustard, salt and pepper. Blend well. Spread the filling evenly over your bread, ¼ thick at the most. Follow the instructions for Building Tea Party Sandwiches. Roll or layer your sandwiches.
Egg Salad Filling - Options & Additions
Gherkins - To make the tea sandwiches even prettier you can add a center to the rolled sandwich with gherkin pickles. Make sure that you dry the gherkins on a paper towel to ensure that they do not bleed into the filling and the bread. Once they are dried with a paper towel, make a neat row of gherkins along the edge of the bread you are going to roll. This way, the gherkins will be right in the middle when the roll is sliced.
Green Onions – You can finely chop some green onion stems (use just the green) and add this to the filling. This will give you a yellow and green speckled sandwich and the flavours blend very well.
Celery – You can also finely chop some celery and add it to your filling or slice it lengthwise into ¼ inch strips and place along the starting edge of the roll to have a celery center to your sandwich.
Return from Traditional Egg Salad to Tea Party Sandwiches
Return to the Herbal Tea Home
---
A Favorite for Tea Lovers
---
Must Have Recipe Ebook!
---
---
Shop for Tea & Herbs
Shop now and make your own herbal tea!


Save up to 60% when you buy wholesale!
---
Organic Tea & Tea Herbs
---
Build a Website
Replace Your JOB in 2013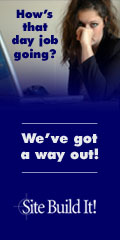 Build yourself a website, and replace your job like I have with crazyfortea.com - Click the banner above to gain access to the easiest and best web site builder available.
---
Our Sister WebSites
Aloe Vera Juice Benefits - All about the miracles of aloe vera and its healing abilities. Cancer treatment, aloe vera juice benefits, and top quality International Aloe Science Council approved products.
Sick Of Cellulite - A cellulite reduction help site. Home remedies, cellulite cream reviews, e-books, and clinical solutions to reducing and eliminating cellulite.