Tea Strainer
There are many different types of tea strainers and tea balls that you can use to make the perfect cup of tea.
Also known as tea infusers strainers are very popular and easy to use to brew loose tea with minimal fuss and mess.
They come in a variety of different shapes and sizes and are made out different materials. Below we have included information on the different types of tea infusers and strainers.
Theses are the main types:
Disposable Strainer
Teapot Strainer
Tea Mug Strainer
Tea Ball Strainer
Tea Basket Strainer
Just click on any of the links above to go and read more about the different tea balls and strainers.
Many people like tea pots that include strainers, while others prefer the over the tea cup type.
Some like the no fuss disposables and others like to collect them and look for old and antique strainers.
If you are shopping for a strainer, be sure to check out our Tea Accessories Store for a great selection of strainers from our partner tea supply merchants.
---
A Favorite for Tea Lovers
---
Must Have Recipe Ebook!
---
---
Shop for Tea & Herbs
Shop now and make your own herbal tea!


Save up to 60% when you buy wholesale!
---
Organic Tea & Tea Herbs
---
Build a Website
Replace Your JOB in 2013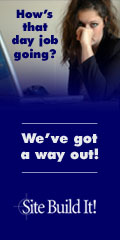 Build yourself a website, and replace your job like I have with crazyfortea.com - Click the banner above to gain access to the easiest and best web site builder available.
---
Our Sister WebSites
Aloe Vera Juice Benefits - All about the miracles of aloe vera and its healing abilities. Cancer treatment, aloe vera juice benefits, and top quality International Aloe Science Council approved products.
Sick Of Cellulite - A cellulite reduction help site. Home remedies, cellulite cream reviews, e-books, and clinical solutions to reducing and eliminating cellulite.