Teapot Invitations
Creating teapot invitations for your next afternoon social event or tea party can be lots of fun, and if you are not inclined to make your own, there are plenty of teapot themed preprinted invitations that you can buy online that are much less expensive than buying them from a specialty store or printer.
How to Make Invitations
This little section will deal with the issue of how to make invitations. The easiest way is to use an invitation template and your printer. You can make homemade invitations look spectacular simply by purchasing a good quality paper or card stock.
Most home printers can easily handle a heavier weight of paper than typical basic stock paper and this can really enhance the final look of your invitation.
Free Party Invitation Templates
There are lots of party invitation templates on the internet for you to use. Here are some of our top picks for free party invitation templates:
Microsoft Free Invitation Templates - Microsoft has lots of invitation templates you can download and alter with a basic graphic editing program.
Teapot Invitation Template - There are some great free templates for tea parties on this site that include teapots and are specifically designed as invitations to tea related parties.
Basic Tea Party Invitation with a Teapot - This is a pdf file that you can just print and use. You simply fold the party invitation and write in your particulars. Quick and Easy.
Once you have the idea, free invitation templates can be created on your own word processing software. You can use party related or teapot related clipart to help get the job done.
You can get a full list of the teapot clipart sites we found to be of great use here:
Buying Teapot Theme Invitations
Here are some of our favorite party invitations that have teapots on them.
Return from Teapot Invitations to Tea Party Ideas
---
A Favorite for Tea Lovers
---
Must Have Recipe Ebook!
---
---
Shop for Tea & Herbs
Shop now and make your own herbal tea!


Save up to 60% when you buy wholesale!
---
Organic Tea & Tea Herbs
---
Build a Website
Replace Your JOB in 2013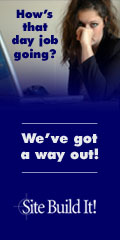 Build yourself a website, and replace your job like I have with crazyfortea.com - Click the banner above to gain access to the easiest and best web site builder available.
---
Our Sister WebSites
Aloe Vera Juice Benefits - All about the miracles of aloe vera and its healing abilities. Cancer treatment, aloe vera juice benefits, and top quality International Aloe Science Council approved products.
Sick Of Cellulite - A cellulite reduction help site. Home remedies, cellulite cream reviews, e-books, and clinical solutions to reducing and eliminating cellulite.