Teapot Infuser
Types of Tea Infusers
A teapot infuser is usually set into a pot of tea.
They often come with a chain attached to easily remove the tea strainer when your tea is finished brewing.
Some infusers for tea pots are inserts that hang from the lip of the teapot, allowing the loose tea to be submerged in the tea pot for brewing.
The benefits of a tea infuser or tea strainer is the mutliple brews you can get from the loose tea. Loose tea is typically more expensive to buy than say tea bags, but with an infuser and multiple brews, it actually ends up costing you a lot less to brew a cup of delicious tea. Of course loose tea is preferred by most tea drinkers over a tea bag any time.
Here are some great buys from Ebay right now for Tea Infusers that work with teapots. Some of them are combinations.
Buy a Tea Infuser - Tea Pot Style
Return from Teapot Infuser to Tea Infuser
---
A Favorite for Tea Lovers
---
Must Have Recipe Ebook!
---
---
Shop for Tea & Herbs
Shop now and make your own herbal tea!


Save up to 60% when you buy wholesale!
---
Organic Tea & Tea Herbs
---
Build a Website
Replace Your JOB in 2013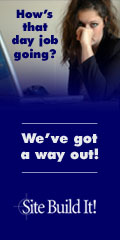 Build yourself a website, and replace your job like I have with crazyfortea.com - Click the banner above to gain access to the easiest and best web site builder available.
---
Our Sister WebSites
Aloe Vera Juice Benefits - All about the miracles of aloe vera and its healing abilities. Cancer treatment, aloe vera juice benefits, and top quality International Aloe Science Council approved products.
Sick Of Cellulite - A cellulite reduction help site. Home remedies, cellulite cream reviews, e-books, and clinical solutions to reducing and eliminating cellulite.