Tea Review - Which Tea Is Great? Which Isn't?
Tea Review - Read what Jeremy has to say about teas that he has personally tried and either loved, liked, or wouldn't recommend (although that doesn't happen very often.
You can also post your own "Tea Review" to our site - Share your tea tasting experiences with others! Just
Post Your Tea Review and it will appear live on the site! A great way to share tea experiences with other tea lovers!. Don't be shy, post a review, we look forward to receiving the good, the bad, and everything in between. You can also subscribe to the RSS feed (left side, just under the sidebar). If you need any help subscribing just send me an e-mail using the contact me page!
If you have a review you would like to post on a fav tea, please send us an email and we will be sure to include your review here so others can check it out!
Everyone's tastes are different - so try as many types as tea as you can. With all the choices available, you will find your perfect cup of tea eventually.... it may just take a while.
---
Hojicha Green Tea

Beginner's Tea Set (A favorite of mine)

Citron Green Tea (My favorite green tea)

Review on Oolong #8

Review On The Best Green Chai Tea (Spiced Green Tea)
---
A Favorite for Tea Lovers
---
Must Have Recipe Ebook!
---
---
Shop for Tea & Herbs
Shop now and make your own herbal tea!


Save up to 60% when you buy wholesale!
---
Organic Tea & Tea Herbs
---
Build a Website
Replace Your JOB in 2013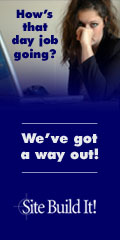 Build yourself a website, and replace your job like I have with crazyfortea.com - Click the banner above to gain access to the easiest and best web site builder available.
---
Our Sister WebSites
Aloe Vera Juice Benefits - All about the miracles of aloe vera and its healing abilities. Cancer treatment, aloe vera juice benefits, and top quality International Aloe Science Council approved products.
Sick Of Cellulite - A cellulite reduction help site. Home remedies, cellulite cream reviews, e-books, and clinical solutions to reducing and eliminating cellulite.