Tea Party Sandwiches
Tea Party Sandwiches are often the highlight of today's tea party. They are something most people look forward to.
Our
Party Sandwiches Page
will give you some great tips for preparing the sandwich bread and keeping your sandwiches moist prior to serving.
We have also put together some great Sandwich Fillings for you to incorporate into your Tea Party Menu of the day. Some of these fillings are traditional, while others have a modern twist. I have also included sandwich fillings for kids tea parties. (or grown up's!)
If you don't have time to make your own sandwiches, try to locate someone who specializes in catering tea parties.
These sandwich fillings can be used for the traditional rolled tea-party sandwiches, or if you are short on time, you can make layer sandwiches, which really look pretty on your table setting as well.
Tea-Party Fillings
Cheez Whiz & Celery Rolled Sandwiches
Cucumber & Cream Cheese Rolled Sandwiches
Looking for an English Tea Party theme with sandwiches? Visit our English Tea-Party Sandwiches page!
Adagio Teas is the most popular destination for tea online, with superb customer-service marks, and free shipping on orders over $50.
---
A Favorite for Tea Lovers
---
Must Have Recipe Ebook!
---
---
Shop for Tea & Herbs
Shop now and make your own herbal tea!


Save up to 60% when you buy wholesale!
---
Organic Tea & Tea Herbs
---
Build a Website
Replace Your JOB in 2013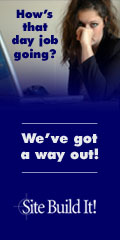 Build yourself a website, and replace your job like I have with crazyfortea.com - Click the banner above to gain access to the easiest and best web site builder available.
---
Our Sister WebSites
Aloe Vera Juice Benefits - All about the miracles of aloe vera and its healing abilities. Cancer treatment, aloe vera juice benefits, and top quality International Aloe Science Council approved products.
Sick Of Cellulite - A cellulite reduction help site. Home remedies, cellulite cream reviews, e-books, and clinical solutions to reducing and eliminating cellulite.