7 Reasons Why You Need To Start Drinking Tea
Do you realize yet that you need to start drinking tea?
If not their may be several reasons why you don't realize it yet, and that's why I created a 7 day online e-course.
This 7 day e-course is entitled "7 Reasons Why You Need To Start Drinking Tea".
Each day you'll receive an e-mail which gives you a reason why I believe you need to start drinking tea. It's as simple as that.
So I ask that you sign up for the e-course and over the next week, hopefully you'll become a tea drinker as well!
All you have to do is fill in the information in the form below and you'll receive Reason #1 in a few minutes. Thanks!
I promise to NEVER use any of the information you provide me with in any way besides sending you this e-course.


---
A Favorite for Tea Lovers
---
Must Have Recipe Ebook!
---
---
Shop for Tea & Herbs
Shop now and make your own herbal tea!


Save up to 60% when you buy wholesale!
---
Organic Tea & Tea Herbs
---
Build a Website
Replace Your JOB in 2013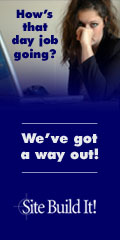 Build yourself a website, and replace your job like I have with crazyfortea.com - Click the banner above to gain access to the easiest and best web site builder available.
---
Our Sister WebSites
Aloe Vera Juice Benefits - All about the miracles of aloe vera and its healing abilities. Cancer treatment, aloe vera juice benefits, and top quality International Aloe Science Council approved products.
Sick Of Cellulite - A cellulite reduction help site. Home remedies, cellulite cream reviews, e-books, and clinical solutions to reducing and eliminating cellulite.