Tea Ceremonies
Tea ceremonies have evolved quite nicely over the years, working off of the rich history of tea.
Many countries hold tea as an extremely valued drink, and there are quite a few countries who even have it as their national drink.
These countries have adopted tea into their culture, and throughout the year hold tea ceremonies to show appreciation for the wonderful drink.
Here are a list of some of the different tea ceremonies held in countries throughout the world
---
Chinese Gong Fu Tea Ceremony
Japanese Tea Ceremony
Check back often, we are adding new information about ceremonies involving tea as soon as we can!
---
A Favorite for Tea Lovers
---
Must Have Recipe Ebook!
---
---
Shop for Tea & Herbs
Shop now and make your own herbal tea!


Save up to 60% when you buy wholesale!
---
Organic Tea & Tea Herbs
---
Build a Website
Replace Your JOB in 2013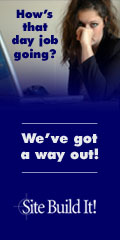 Build yourself a website, and replace your job like I have with crazyfortea.com - Click the banner above to gain access to the easiest and best web site builder available.
---
Our Sister WebSites
Aloe Vera Juice Benefits - All about the miracles of aloe vera and its healing abilities. Cancer treatment, aloe vera juice benefits, and top quality International Aloe Science Council approved products.
Sick Of Cellulite - A cellulite reduction help site. Home remedies, cellulite cream reviews, e-books, and clinical solutions to reducing and eliminating cellulite.