Sweet Tea Vodka
A taste of the South, Sweet Tea Vodka was newly launched in April 2008 and is taking the US by storm. Taking Southern Sweet Tea and infusing it with vodka has become a hit, especially among women.
Marketed by Firefly Distillery located on Wadmalaw Island, the alcohol infused sweet tea goes down almost too easy! 70 Proof gives it a kick.
Here is a recipe for a delicious Hot Day Sweet Tea!
John Daly Sweet Tea Lemonade
8oz lemonade
1 shot Sweet Tea Vodka
Crushed Ice
Lemon Wedge

This is an amazing drink on a hot summer day. Serve it up at your next gathering, it will be a big hit for sure!
Flavors of Vodka Infused Sweet Tea
Some new flavors of the Sweet Tea line are being introduced in early 2009. Here they are:
Peach Flavored Sweet Tea
Lemon Flavored Sweet Tea
Mint Flavored Sweet Tea
So, for all of us who thought tea was about as anti-alcoholic as you can get. Step back, Sweet Tea with Vodka is the new rage.
---
A Favorite for Tea Lovers
---
Must Have Recipe Ebook!
---
---
Shop for Tea & Herbs
Shop now and make your own herbal tea!


Save up to 60% when you buy wholesale!
---
Organic Tea & Tea Herbs
---
Build a Website
Replace Your JOB in 2013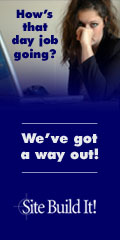 Build yourself a website, and replace your job like I have with crazyfortea.com - Click the banner above to gain access to the easiest and best web site builder available.
---
Our Sister WebSites
Aloe Vera Juice Benefits - All about the miracles of aloe vera and its healing abilities. Cancer treatment, aloe vera juice benefits, and top quality International Aloe Science Council approved products.
Sick Of Cellulite - A cellulite reduction help site. Home remedies, cellulite cream reviews, e-books, and clinical solutions to reducing and eliminating cellulite.