Sweet Tea Recipes
There are several
Sweet Tea Recipes
out there for you to try, but the simplicity of the recipe doesn't leave itself for many variations.
This is a tradtional recipe for Sweet Tea
6 Tea Bags
2 cups cold fresh water
1 cup of white sugar
Bring your water to a boil on the stove, once it has reached a boil, add the sugar and dissolve, remove from heat and add the tea bags.
Place a lid on your tea. Allow the tea to steep 10-20 minutes depending on your taste.
Pour your Sweet Tea into a tall glass filled with ice if you want to drink it right away or empty two cups of sweet tea into a pretty pitcher and fill the remainder of the iced tea pitcher with water.
Your sweet tea will keep in the fridge for up to 2 days.
---
A Favorite for Tea Lovers
---
Must Have Recipe Ebook!
---
---
Shop for Tea & Herbs
Shop now and make your own herbal tea!


Save up to 60% when you buy wholesale!
---
Organic Tea & Tea Herbs
---
Build a Website
Replace Your JOB in 2013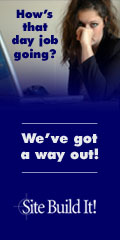 Build yourself a website, and replace your job like I have with crazyfortea.com - Click the banner above to gain access to the easiest and best web site builder available.
---
Our Sister WebSites
Aloe Vera Juice Benefits - All about the miracles of aloe vera and its healing abilities. Cancer treatment, aloe vera juice benefits, and top quality International Aloe Science Council approved products.
Sick Of Cellulite - A cellulite reduction help site. Home remedies, cellulite cream reviews, e-books, and clinical solutions to reducing and eliminating cellulite.