Stress Reducing Tea
This is a herbal tea recipe for
Stress Reducing Tea
.Linden is one of the main ingredients in this herbal tea. It is native to Europe, but is also grown in Canada and the USA.
Blend all of these ingredients and place in a glass jar with a tight lid. Store this herbal tea blend in a cool, dry place.
Stress Reducer Tea
To steep your tea, pour 1 cup of boiling fresh water over 1tbsp of the stress reducing herbal blend. Use a sieve if possible. Drink your stress reducer tea prior to bed or at a time that is quiet.
If you can not find linden leaves, you can substitute with chamomile flowers.
This is and excellent herbal tea and soothes the nerves, relaxes the muscles and acts as a mild sedative.
---
A Favorite for Tea Lovers
---
Must Have Recipe Ebook!
---
---
Shop for Tea & Herbs
Shop now and make your own herbal tea!


Save up to 60% when you buy wholesale!
---
Organic Tea & Tea Herbs
---
Build a Website
Replace Your JOB in 2013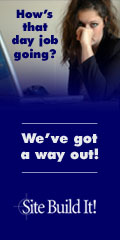 Build yourself a website, and replace your job like I have with crazyfortea.com - Click the banner above to gain access to the easiest and best web site builder available.
---
Our Sister WebSites
Aloe Vera Juice Benefits - All about the miracles of aloe vera and its healing abilities. Cancer treatment, aloe vera juice benefits, and top quality International Aloe Science Council approved products.
Sick Of Cellulite - A cellulite reduction help site. Home remedies, cellulite cream reviews, e-books, and clinical solutions to reducing and eliminating cellulite.