Strawberry Tea
Strawberry Infused Teas
Strawberry tea and fruit infused tea is becoming very popular. Strawberry has medicinal qualities that make it ideal for adding to herbal teas. You can read more about the benefits of strawberry tea
here
.
We have 3 of the very best strawberry blended teas for you to try at home. These are some of the best herbal teas blended with strawberries available online. They are very well priced and come from one of our favorite suppliers, Teavana. You will not be disappointed in any of these teas.



Strawberry Pu-Ehr Tea
Srawberry Kiwi Herbal Tea
Strawberry Paraiso White Tea
The best of the strawberry infused teas! Premium white tea.
For more information about herbs and herbal infused teas, check out our Herbal Tea Varieties. There are 100's of herbs and fruits listed along with tea recipes.
We also have "teas by ailments & conditions", you can just choose your condition, and you will get the best herbal ingredient descriptions and recipes for that specific condition. Check the list out here.
---
A Favorite for Tea Lovers
---
Must Have Recipe Ebook!
---
---
Shop for Tea & Herbs
Shop now and make your own herbal tea!


Save up to 60% when you buy wholesale!
---
Organic Tea & Tea Herbs
---
Build a Website
Replace Your JOB in 2013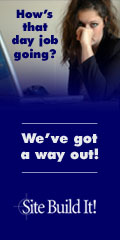 Build yourself a website, and replace your job like I have with crazyfortea.com - Click the banner above to gain access to the easiest and best web site builder available.
---
Our Sister WebSites
Aloe Vera Juice Benefits - All about the miracles of aloe vera and its healing abilities. Cancer treatment, aloe vera juice benefits, and top quality International Aloe Science Council approved products.
Sick Of Cellulite - A cellulite reduction help site. Home remedies, cellulite cream reviews, e-books, and clinical solutions to reducing and eliminating cellulite.