Stainless Steel Tea Infuser
Types of Tea Infusers
A stainless steel tea infuser is a must have for any tea enthusiast, or anyone who enjoys brewing loose leaf tea.
Stainless tea infusers are one of the most common types and they are available as teapot infusers and tea mug infusers. Most are closed in, and you simply add your loose tea leaves.
A few tips when using a tea infuser or tea strainer. Only fill the infuser half full. This will allow the loose tea to fully expand and the flavors to escape. Second, you can multiple brew your loose tea leaves, so have something ready (even a plate or bowl) to place the tea infuser on when you remove it from your tea pot.
Multiple Brews With a Tea Infuser
The purpose of a tea infuser is to allow you to get the most from your tea. Unlike a tea bag, which includes tea flakes and tea dust, loose tea leaves will expand and open. You will have some great 'whole leaves' which can be brewed multiple times. The trick is to brew the subsequent brews just a little longer each time. So if it took 3 minutes to reach the perfect cup of tea the first time, try 4 minutes on the next brew.
Buy a Stainless Tea Infuser
If you don't find the tea infuser you are looking for below, please visit our Tea Accessories Store, we have a nice selection of tea infusers there.
Ebay is one of my favorite places to pick up a deal, and tea infusers and tea strainers can be picked up at a great price. Below is what is being auctioned right now.
---
A Favorite for Tea Lovers
---
Must Have Recipe Ebook!
---
---
Shop for Tea & Herbs
Shop now and make your own herbal tea!


Save up to 60% when you buy wholesale!
---
Organic Tea & Tea Herbs
---
Build a Website
Replace Your JOB in 2013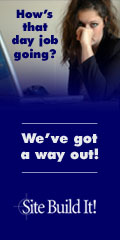 Build yourself a website, and replace your job like I have with crazyfortea.com - Click the banner above to gain access to the easiest and best web site builder available.
---
Our Sister WebSites
Aloe Vera Juice Benefits - All about the miracles of aloe vera and its healing abilities. Cancer treatment, aloe vera juice benefits, and top quality International Aloe Science Council approved products.
Sick Of Cellulite - A cellulite reduction help site. Home remedies, cellulite cream reviews, e-books, and clinical solutions to reducing and eliminating cellulite.