Slippery Elm Herbal Tea
Overview of Slippery Elm Tea
It is the inner bark of the tree that is used as a herb and for medicinal purposes. It is quite pleasant tasting and the inner bark is slippery and fiberous, so when mixed with water it turns into a porridge like substance.
Traditionally it was used as a food source and medicine for the first nations people and the european settlers.
It has been used to treat many serious illnesses such as cancer. The bark was also one of the original ingredients in the famous Essiac Cancer Remedy.
Traditional Uses
It has been used over the years to treat the following illnesses and conditions:
Anti-inflammatory
Antioxidant
Cleansing
Constipation
Detoxifying
Diarrhea
Digestive Upsets
Toximia
Sore Throat
Cancer
Medicinal Qualities
The bark contains a soothing gelatinous fiber or mucilage. The bark also contains high concentrations of anti-oxidants and flavonoids.
Sometimes it is dried and ground into a powder. This powder is then used to make a tea. The bark powder is readily available from health food and vitamin providers.
Tea is generally made by mixing a teaspoonful of the powder into a thin and perfectly smooth paste with cold water and then pouring on a pint of boiling water, steadily stirring meanwhile. It can, if desired, be flavoured with cinnamon, nutmeg or lemon rind.
This is the traditional recipe for making a tea or tonic from the powdered bark.
Return from Slippery Elm to Herbal Tea.
---
A Favorite for Tea Lovers
---
Must Have Recipe Ebook!
---
---
Shop for Tea & Herbs
Shop now and make your own herbal tea!


Save up to 60% when you buy wholesale!
---
Organic Tea & Tea Herbs
---
Build a Website
Replace Your JOB in 2013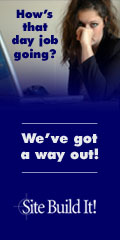 Build yourself a website, and replace your job like I have with crazyfortea.com - Click the banner above to gain access to the easiest and best web site builder available.
---
Our Sister WebSites
Aloe Vera Juice Benefits - All about the miracles of aloe vera and its healing abilities. Cancer treatment, aloe vera juice benefits, and top quality International Aloe Science Council approved products.
Sick Of Cellulite - A cellulite reduction help site. Home remedies, cellulite cream reviews, e-books, and clinical solutions to reducing and eliminating cellulite.