Side Effects of Yerba Mate
There are some side effects of Yerba Mate that all Mate drinkers should be aware of.
While Yerba Mate is considered a safe herbal tea, there are certain things that you should watch for or be aware of when drinking the tea.
Yerba Mate Side Effects
First and foremost, Yerba Mate is generally a safe herbal tea to drink. Below is a list of some things you should be aware of.
Yerba Mate can increase heart rate
Caffeine sensitive people should drink it with caution
It can affect prescription medication, check with your doctor
Those prone to certain oral cancers should not drink Yerba Mate
Can cause naseau in some people
Caffeine sensitive persons can get a headache
Some people become irritable when drinking Mate
Some people have increased bowel movements
Notify your medical doctor if you have stomach pain
If you seem to have any side effect from drinking Yerba Mate, it may also be an allergic reaction. Most people do not react negatively to the tea.
If you suspect that you are having a reaction to the tea, contact your doctor or health practioner right away.
---
A Favorite for Tea Lovers
---
Must Have Recipe Ebook!
---
---
Shop for Tea & Herbs
Shop now and make your own herbal tea!


Save up to 60% when you buy wholesale!
---
Organic Tea & Tea Herbs
---
Build a Website
Replace Your JOB in 2013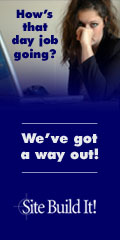 Build yourself a website, and replace your job like I have with crazyfortea.com - Click the banner above to gain access to the easiest and best web site builder available.
---
Our Sister WebSites
Aloe Vera Juice Benefits - All about the miracles of aloe vera and its healing abilities. Cancer treatment, aloe vera juice benefits, and top quality International Aloe Science Council approved products.
Sick Of Cellulite - A cellulite reduction help site. Home remedies, cellulite cream reviews, e-books, and clinical solutions to reducing and eliminating cellulite.