Russian Tea Recipe
Russian Tea Recipe for you to try!
It is the inclusion of the fruits and spices that led to the 'Instant Russian Tea' of today. Traditionally, the tea was prepared in a part of the Samovar and then diluted with water to the individual taste of the drinker.
Here is a recipe for Tradtional Russian Tea.
Traditional Russian Tea
1 1/2 cups white sugar (or splenda!)
grated rind of one medium orange
5 cups water
8 cloves - whole
juice from 1 lemon
juice from 4 oranges
1 1/2 tbsp loose black tea leaves
8 cups boiling fresh water
Preparation of Russian Tea
Add sugar, orange rind, cloves and 5 cups of water to pot, bring to a boil and boil for 5 minutes. Strain and cool.
Add the black loose tea leaves to 8 cups of boiling water, steep 3-4 minutes and strain.
Mix the strained spice and sugar mix with the tea and add the juices. Keep warm until ready to serve but do not boil.
This Russian Tea is delicious with Russian Tea Cakes & Cookies!
---
A Favorite for Tea Lovers
---
Must Have Recipe Ebook!
---
---
Shop for Tea & Herbs
Shop now and make your own herbal tea!


Save up to 60% when you buy wholesale!
---
Organic Tea & Tea Herbs
---
Build a Website
Replace Your JOB in 2013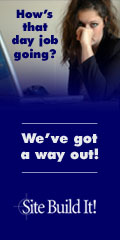 Build yourself a website, and replace your job like I have with crazyfortea.com - Click the banner above to gain access to the easiest and best web site builder available.
---
Our Sister WebSites
Aloe Vera Juice Benefits - All about the miracles of aloe vera and its healing abilities. Cancer treatment, aloe vera juice benefits, and top quality International Aloe Science Council approved products.
Sick Of Cellulite - A cellulite reduction help site. Home remedies, cellulite cream reviews, e-books, and clinical solutions to reducing and eliminating cellulite.