Rooibos Botany
Rooibos Tea or Red Tea
Rooibos Botany is quite interesting. The botanical name for the plant that is harvested to make Rooibos is Aspalathus Linearis. Aspalathus Linearis is a perennial shrub.
Rooibos is also know as African Red Tea.
Though Rooibos is known as "Red Tea" it is in fact a green leafed perennial shrub.
It grows only in one place on all of earth. The Cedarburg Mountains high above the Cape of Good Hope in South Africa. This is a semi-arid region with sparse winter rains and intensely hot summers. The climate of this area closely resembles that of the high plateaus in the American Southwest. Even so, you won't find Rooibos growing in the Americas.
This tough little plant, which is actually a perennial shrub, plays a very important role in the eco-system in which it grows. The plant increases the soil fertility through partnerships with beneficial microbes that are on their roots.
The Rooibos is a sustainable crop for this region and the costs to keep a crop are very low. It requires no irrigation, no fertilization, and is naturalized in the area.
Want to learn how Rooibos Tea is harvested and fermented. How to Make Rooibos Tea will give you some insight into the harvest times and methods used to prepare the natural leaves for drinking. Rooibos is actually a Herbal Tea and can be prepared like many other herbals and infusions.
Return from Rooibos Botany to Rooibos Tea
---
A Favorite for Tea Lovers
---
Must Have Recipe Ebook!
---
---
Shop for Tea & Herbs
Shop now and make your own herbal tea!


Save up to 60% when you buy wholesale!
---
Organic Tea & Tea Herbs
---
Build a Website
Replace Your JOB in 2013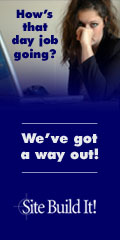 Build yourself a website, and replace your job like I have with crazyfortea.com - Click the banner above to gain access to the easiest and best web site builder available.
---
Our Sister WebSites
Aloe Vera Juice Benefits - All about the miracles of aloe vera and its healing abilities. Cancer treatment, aloe vera juice benefits, and top quality International Aloe Science Council approved products.
Sick Of Cellulite - A cellulite reduction help site. Home remedies, cellulite cream reviews, e-books, and clinical solutions to reducing and eliminating cellulite.