Red Tea
Many people search for Red Tea thinking that it is a red version of black, green or white tea. Red or Rooibos Tea is not derived from the same plant as black, green and white teas. It is in fact a herbal tea!
Originating out of Africa, this red colored tea comes from a plant that is native to dry hot climates. It needs virtually no water and thrives on neglect.
Rooibos and it's harvest have become an important part of the African Tea exports and the tea itself has become very popular.
Benefits of Red or Rooibos Tea
The qualities of this herbal tea make it some what unique.
First of all, it is caffeine free, unlike traditional teas. This makes it a common pregnancy tea. Many pregnant mothers in Africa drink Rooibos Tea.
It is also said to have an affect on insomnia, hypertension and irritability! These are all things that also effect pregnant women.
It comes in many flavors and in it's natural tea state typically contains no coloring or preservatives. It is easy to get organic rooibos tea at your local health food stores.
Nursing women in Africa also consume Rooibos, and it has thirst quenching affects. Ideal for the hot dry conditions.
---
A Favorite for Tea Lovers
---
Must Have Recipe Ebook!
---
---
Shop for Tea & Herbs
Shop now and make your own herbal tea!


Save up to 60% when you buy wholesale!
---
Organic Tea & Tea Herbs
---
Build a Website
Replace Your JOB in 2013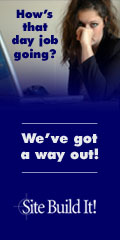 Build yourself a website, and replace your job like I have with crazyfortea.com - Click the banner above to gain access to the easiest and best web site builder available.
---
Our Sister WebSites
Aloe Vera Juice Benefits - All about the miracles of aloe vera and its healing abilities. Cancer treatment, aloe vera juice benefits, and top quality International Aloe Science Council approved products.
Sick Of Cellulite - A cellulite reduction help site. Home remedies, cellulite cream reviews, e-books, and clinical solutions to reducing and eliminating cellulite.