Plastic Tea Strainer
Tea Strainer - Different Types
If you are looking for plastic tea strainers, there are two types.
Those tea strainers that go into a tea pot, and those that are used in tea cups and mugs.
Tea strainers are a great way to get the most money from your loose tea. The tea can be brewed several times getting you the most money out of your tea. Be cautious with plastics, the heat of the water can transfer unwanted plastic into your tea. The plastic will also absorb the different teas and can alter the taste of your tea after many brews. We recommend that you use a Silver Tea Strainer if at all possible to avoid cross contamination between the teas.
Plastics were popular in the late 60's and 70's but are rarely available today due to contamination and impurities transferred into you tea.
If you didn't find the tea strainer you are looking for here, we may have it in our Tea Accessories Store, be sure to check it out.
Tea Strainer - Purchase Online
Return from Plastic Tea Strainer to Tea Strainer
---
A Favorite for Tea Lovers
---
Must Have Recipe Ebook!
---
---
Shop for Tea & Herbs
Shop now and make your own herbal tea!


Save up to 60% when you buy wholesale!
---
Organic Tea & Tea Herbs
---
Build a Website
Replace Your JOB in 2013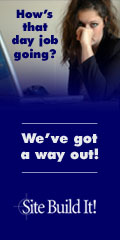 Build yourself a website, and replace your job like I have with crazyfortea.com - Click the banner above to gain access to the easiest and best web site builder available.
---
Our Sister WebSites
Aloe Vera Juice Benefits - All about the miracles of aloe vera and its healing abilities. Cancer treatment, aloe vera juice benefits, and top quality International Aloe Science Council approved products.
Sick Of Cellulite - A cellulite reduction help site. Home remedies, cellulite cream reviews, e-books, and clinical solutions to reducing and eliminating cellulite.