Persimmon Herb
<!– google_ad_section_start –>Persimmon is a fruit from a genus of trees of the ebony wood family.

The Persimmon fruit is typically light yellow-orange to red-orange in color and is about 4 – 5 inches big; can be round or acorn shaped or even shaped like a pumpkin. The fruit typically will fall into two categories; astringent or non astringent.

Persimmons are usually eaten raw or dried and most varieties have a unique taste and can be used in cookies, cakes, salads, and other deserts. The astringent type will be eaten when fully ripe and will be soft while the non astringent type will be crisp like an apple. Persimmons are usually available in juice, fruit, dried and leaf forms.
Persimmon Tea
Herbal Tea Recipe
Persimmon is a great addition to your summertime iced teas. Add half persimmon juice and half ice tea to a pitcher with lots of ice. Serve in tall glasses on hot days and enjoy the refreshing Persimmon iced tea.
Persimmon Uses & Herbal Remedies
Persimmon Tea Benefits
Chinese medicine believes that Persimmons with regulate the Ch'i which is kind of like the life force.

Eating a Persimmon a day is said to be better at preventing heart disease than eating an Apple.

Persimmons fruit and juice, raw, has been used to treat constipation and hemorrhoids.

Cooked Persimmons has been used to treat diarrhea. <!– google_ad_section_end –>
Persimmon Cautions
Persimmons is determined a safe fruit.
Buy Herbal Tea Remedy E-Book
If you are interested in herbal teas – our Complete Herbal Tea Recipe E-Book is a fabulous resource. You can buy it for a limited time for just $9.99.
You will get 80 tried and tested herbal teas and herbal blends along with what the tea is best used for.This herbal remedy tea recipe book will become one of your favorite resources if you are interested in holistic healing, herbs and herbal tea. Use the graphic below to place your order.
Return from Persimmon Herb to Herbal Tea Ingredients

Return to Herbal Tea Home

---
A Favorite for Tea Lovers
---
Must Have Recipe Ebook!
---
---
Shop for Tea & Herbs
Shop now and make your own herbal tea!


Save up to 60% when you buy wholesale!
---
Organic Tea & Tea Herbs
---
Build a Website
Replace Your JOB in 2013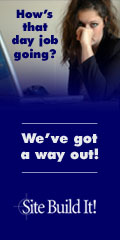 Build yourself a website, and replace your job like I have with crazyfortea.com - Click the banner above to gain access to the easiest and best web site builder available.
---
Our Sister WebSites
Aloe Vera Juice Benefits - All about the miracles of aloe vera and its healing abilities. Cancer treatment, aloe vera juice benefits, and top quality International Aloe Science Council approved products.
Sick Of Cellulite - A cellulite reduction help site. Home remedies, cellulite cream reviews, e-books, and clinical solutions to reducing and eliminating cellulite.