Peppermint Chamomile Tea Recipe
I hope you enjoy this Peppermint Chamomile Tea Recipe as much as I do!
It is a soothing blend of these two herbs which each have different properties. Peppermint is known for its abilities to sooth an upset stomach and is a great digestive aid! Chamomile is a great nerve calmer and sleepy time tea. It has a sedative effect.
The recipe for this tea is simple and as follows:
Peppermint Chamomile Tea
1 Tablespoon Chamomile - Flowers
1 Tablespoon Peppermint - Leaves
Bring 2 cups cold fresh water to a boil on the stove in a kettle or pot. A pot with a tight fitting lid it best. If using a pot, do not use aluminium. Once the water has reached a boil in the pot, remove from heat and place chamomile and peppermint into the pot and place the lid tightly over so no steam escapes.
Let the pot sit for and the herbs steep for at least 5 minutes. Strain and drink.
This tea is sure to take the edge off and soothe those nerves at the end of a stressful day.
Get Your Complete Herbal-Tea Recipe Book Just $9.95
This e-book is highly recommended if you are serious about herbal tea for your overall health and well being. There are over 80 recipes not listed below to help with all kinds of ailments, sickness and disease.
---
A Favorite for Tea Lovers
---
Must Have Recipe Ebook!
---
---
Shop for Tea & Herbs
Shop now and make your own herbal tea!


Save up to 60% when you buy wholesale!
---
Organic Tea & Tea Herbs
---
Build a Website
Replace Your JOB in 2013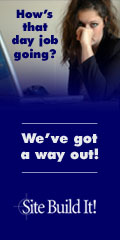 Build yourself a website, and replace your job like I have with crazyfortea.com - Click the banner above to gain access to the easiest and best web site builder available.
---
Our Sister WebSites
Aloe Vera Juice Benefits - All about the miracles of aloe vera and its healing abilities. Cancer treatment, aloe vera juice benefits, and top quality International Aloe Science Council approved products.
Sick Of Cellulite - A cellulite reduction help site. Home remedies, cellulite cream reviews, e-books, and clinical solutions to reducing and eliminating cellulite.