Peanut Butter and Banana - Tea Party Sandwiches
Tea Party Sandwiches – Peanut Butter and Banana
I love this one! It was one of my very favourites as a kid and looks pretty on the tea party sandwich plate. The kids will gobble them up.
Peanut Butter & Banana Tea Party Sandwiches
Peanut Butter – Smooth works best
Bananas- sliced long ways into 4 strips
This tea sandwich is one you want to slice right before you serve and does not work well in a layered sandwich. If you slice it too soon, you will be serving a tray of sandwiches with 'icky brown' centers as the banana starts to brown the minute it is sliced.. . Instructions for Building Tea Party Sandwiches are on this page. This one is easy to make, just spread the peanut butter to the edges of the bread. Place the ¼ strips of banana along the edge you are going to start to roll on without overlapping. Simply roll and slice just before you serve them to the kids.
Did I say this was one of my favourites as a kid?
Return from Peanut Butter and Banana to Tea Party Sandwiches
---
A Favorite for Tea Lovers
---
Must Have Recipe Ebook!
---
---
Shop for Tea & Herbs
Shop now and make your own herbal tea!


Save up to 60% when you buy wholesale!
---
Organic Tea & Tea Herbs
---
Build a Website
Replace Your JOB in 2013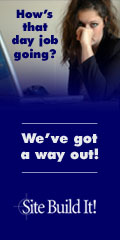 Build yourself a website, and replace your job like I have with crazyfortea.com - Click the banner above to gain access to the easiest and best web site builder available.
---
Our Sister WebSites
Aloe Vera Juice Benefits - All about the miracles of aloe vera and its healing abilities. Cancer treatment, aloe vera juice benefits, and top quality International Aloe Science Council approved products.
Sick Of Cellulite - A cellulite reduction help site. Home remedies, cellulite cream reviews, e-books, and clinical solutions to reducing and eliminating cellulite.