Oriental Tea Pots - Tea Pot Reviews
Yixing Chinese tea Pots
Oriental Tea Pots - there are many different styles and types of oriental pots, and we have chosen a few here to comment on for you.
Jade Oriental Tea Pot Review
Jade is a most prized posession in many Asian cultures, and the jade tea pot symbolizes nobility and status. These tea pots are often used for ornamentaion or only on very special occasions. As jade is a stone, you must heat the tea pot and the cups up before you brew and serve your tea. Do this by placing just boiled water in the tea pot, letting it site 2-3 minutes, pour it out and then brew your tea.
These tea pots are truly a piece of art, and there are some exquisite designs. You can expect to pay a hefty price for these with the pots ranging in price depending on the detail in the carving of the stone.
Oriental Porcelain Tea Pot Review
Oriental Porcelain Tea Pots are often of high quality porcelain and are very common. Pricing of these pots can be quite low, to very high depending on porcelain quality, and the detail and size of the tea pot.
Porcelain is non-porous and great for those tea lovers who drink green or white tea.
Yixing Tea Pot Review
Yixing Tea Pots are prized posessions, these tea pots are often hand made using Yixing Clay by very talented artisans. The Yixing Pots are truly and art form and a way of drinking tea. The clay is pourous, so it is said that if you brew enough tea in the pot, you will be able to make a cup of tea by just adding water! Older varieties of Yixing Tea Pots are very collectable.
There are several great sources online to buy Yixing tea pots.
---
A Favorite for Tea Lovers
---
Must Have Recipe Ebook!
---
---
Shop for Tea & Herbs
Shop now and make your own herbal tea!


Save up to 60% when you buy wholesale!
---
Organic Tea & Tea Herbs
---
Build a Website
Replace Your JOB in 2013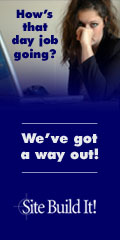 Build yourself a website, and replace your job like I have with crazyfortea.com - Click the banner above to gain access to the easiest and best web site builder available.
---
Our Sister WebSites
Aloe Vera Juice Benefits - All about the miracles of aloe vera and its healing abilities. Cancer treatment, aloe vera juice benefits, and top quality International Aloe Science Council approved products.
Sick Of Cellulite - A cellulite reduction help site. Home remedies, cellulite cream reviews, e-books, and clinical solutions to reducing and eliminating cellulite.