A Review on Oolong #8
Oolong #8 comes from an island in Taiwan - whose name literally means "beautiful". The Dutch settlers named it Formosa when they first arrived, which is the word that means beautiful, and it continues to be called that today.
Taiwan is noted for producing the best oolong tea in the world, which includes Oolong #8. For some reason or another they produce the best oolong, but not the best black or green. I guess it's because they pride themselves on being able to produce just the one type the best.
Anyway, with it's red copper leaves and silver tips, this tea is sure to satisfy your taste buds. It's a great introduction to the different varieties of Formosa Oolong Tea.
With it's medium bodied mix of nutty and green flavoring, it's sure to give you a great tasting drink that you'll run back to over and over to get more of this fabulous oolong tea.
Note Oolong tea is the tea that is most noted for weight loss. It increases metabolism and helps you to shed some extra pounds. Buying oolong tea is easy - we have a great supply of fujian oolong tea.
Jeremy's Rating - 9/10 stars
Best Oolongs To Try
Grapefruit Oolong
---
A Favorite for Tea Lovers
---
Must Have Recipe Ebook!
---
---
Shop for Tea & Herbs
Shop now and make your own herbal tea!


Save up to 60% when you buy wholesale!
---
Organic Tea & Tea Herbs
---
Build a Website
Replace Your JOB in 2013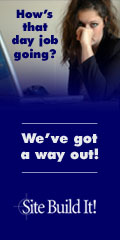 Build yourself a website, and replace your job like I have with crazyfortea.com - Click the banner above to gain access to the easiest and best web site builder available.
---
Our Sister WebSites
Aloe Vera Juice Benefits - All about the miracles of aloe vera and its healing abilities. Cancer treatment, aloe vera juice benefits, and top quality International Aloe Science Council approved products.
Sick Of Cellulite - A cellulite reduction help site. Home remedies, cellulite cream reviews, e-books, and clinical solutions to reducing and eliminating cellulite.