Olive Leaf Tea
Olive leaf tea has been around for 1000's of years. The tea olive tree is actually an osmanthus family plant and not the same as true olive tea.
Olive tea is derived from the leaves of the common olive plants the Mission and Manzanillo olive trees.
There are many people who love the tast of olive leaf steeped tea and some great health benefits associated with drinking this ancient beverage as well.
Benefits of the Olive Leaf
There are many health benefits associated with olive leaf herbal tea. Here are some:
Olive leaf lowers cholesterol
Olive leaf can lower blood pressure
Olive leaf is anti fungal
Olive leaf is anti bacterial
Olive leaf is used to treat herpes virus
Olive leaf can help prevent shingles
Olive leaf enhances the immune system
Olive leaf protects from common cold

Considering that the olive leaf is both anti viral and anti fungal with immune system enhancing capabilities, it is really a power house herbal tea. The taste is very pleasant as well. Watch out, you just may come to replace your favorite herbal tea with olive leaf tea!

Where to buy Olive Leaf Tea

Finding a source of organic olive leaf locally can be difficult in most parts of North America. We recommend that you purchase your organic loose olive leaf from our favorite supplier, Mountain Rose Herbs. Mountain Rose can offer you organic olive leaf with up to a 40% discount, or wholesale pricing if you buy in bulk. Follow their banner to buy organic olive leaf.

How to Make Olive Leaf Herbal Tea

Once you have sourced your organic olive leaf, making the tea is actually very easy. Here is our standard olive tea recipe.

1 Teaspoon Organic Olive Leaf
8 Ounces boiled water

Steep the olive leaf using a tea infuser or empty fillable tea bags. Steep for 5-8 minutes depending on the flavor you desire.

The olive tea should be a nice amber color when it is ready.

There has been much research into the properties of the olive leaf, and here are a few direct pieces of information to further help you understand the health properties of drinking olive leaf tea:

Olive Leaf Studies

"Studies by The Australian Centre for Complementary Medicine Education and Research (ACCMER) in 2005 found that olive leaves have five times the antioxidant capacity of vitamin C and almost double that of green tea or grapeseed extract. According to Dr Stevenson, her team also discovered that extract of olive leaf was more powerful at getting rid of damaging free radicals than such acclaimed antioxidants as grapeseed extract and vitamin E — and that furthermore it could help to fight some inflammatory conditions."

From the UK Times 2007

"By the late 1960's, research by scientists at Upjohn, a major American pharmaceutical company, showed that elenolic acid also inhibited the growth of viruses. In fact, it stopped every virus that it was tested against. Among others, the substance was found to counteract a variety of viruses associated with the common cold of humans."

"At the University of Milan Pharacological Sciences, researchers found that oleuropein inhibited oxidation of low-density lipoproteins, the so-called "bad cholesterol" involved in heart and aterial disease. This revelation, if confirmed by further research, suggests that oleuropein may contain antioxidant properties similar to other phytochemical compounds. Medical researcher Morton Walker, D.P.M., writing about olive leaf extract in the July 1996 issue of the Townsend Letter for Doctors and Patients, comments that the intake of flavonoids "is correlated with a lower incidence of cardiovascular disease indicated that the daily intake of olive oil and/or olive leaf extract containing phenols will likely bring on a similar result." At the present time, the cardiovascular research community is excited about such actions. Studies have shown that some phytochemicals can reduce the harmful oxidation of cholesterol as well as slow down the accelerated clumping of blood platelets that can lead to dangerous clots."

"For the record, the researchers at Upjohn found calcium elenolate effective in test tube experiments against the following viruses: herpes, vaccinia, pseudorabies, Newcastle, Coxsacloe A 21, encepthlomyocarditis, polio 1, 2, and 3, vesicular stomititus, sindbis, reovirus, Moloney Murine leukemia, Rauscher Murine leukemia, Moloney sarcoma, and many influenza and parainfluenza types."

More Olive Leaf Teas

Buy Olive Leaf

I hope you enjoyed learning a little more about the olive leaf and this powerful tea.
---
A Favorite for Tea Lovers
---
Must Have Recipe Ebook!
---
---
Shop for Tea & Herbs
Shop now and make your own herbal tea!


Save up to 60% when you buy wholesale!
---
Organic Tea & Tea Herbs
---
Build a Website
Replace Your JOB in 2013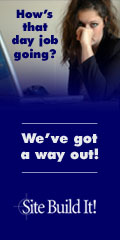 Build yourself a website, and replace your job like I have with crazyfortea.com - Click the banner above to gain access to the easiest and best web site builder available.
---
Our Sister WebSites
Aloe Vera Juice Benefits - All about the miracles of aloe vera and its healing abilities. Cancer treatment, aloe vera juice benefits, and top quality International Aloe Science Council approved products.
Sick Of Cellulite - A cellulite reduction help site. Home remedies, cellulite cream reviews, e-books, and clinical solutions to reducing and eliminating cellulite.