Nettle Leaf
Nettle Tea - Stinging Nettle
The nettle leaf is used to make nettle tea and is used to treat a wide assortment of ailments and conditions. You can find out more about the benefits of stinging nettles by reading our article that
documents the uses
of nettles and nettle tea.
The nettle leaves come from the Stinging Nettle plant, and it grows wild in Europe and North America. The leaves are harvested and dried whole or ground into a powder. The powder is used to make herbal nettle capsules, and the leaves are a common ingredient in many herbal teas.
Stinging Nettle - Where to Buy
The leaves are very nutritious and treat a variety of conditions. We have one supplier that we recommend that offers Nettle Cut& Sifted Leaf Certified Organic (Urtica dioica) 4'' x 8'' Pouch 0.67 oz: for $5.93
. This is a great deal for those wanting certified organic stinging nettle whole leaves at a great price.
These can be used for making nettle tea, and in all your herbal tea recipes.
More Stinging Nettle Resources
We have some very popular stinging nettle articles on our site to help you understand all that stinging nettle can offer, along with nettle tea recipes. Here are our most popular.
---
A Favorite for Tea Lovers
---
Must Have Recipe Ebook!
---
---
Shop for Tea & Herbs
Shop now and make your own herbal tea!


Save up to 60% when you buy wholesale!
---
Organic Tea & Tea Herbs
---
Build a Website
Replace Your JOB in 2013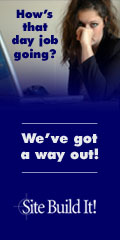 Build yourself a website, and replace your job like I have with crazyfortea.com - Click the banner above to gain access to the easiest and best web site builder available.
---
Our Sister WebSites
Aloe Vera Juice Benefits - All about the miracles of aloe vera and its healing abilities. Cancer treatment, aloe vera juice benefits, and top quality International Aloe Science Council approved products.
Sick Of Cellulite - A cellulite reduction help site. Home remedies, cellulite cream reviews, e-books, and clinical solutions to reducing and eliminating cellulite.