Mr Coffee Iced Tea Maker
Mr Coffee Iced Tea Maker is one of the more popular ice tea makers on the market today.
On a hot summer day, a tall, cool glass of iced tea is very refreshing and the Mr Coffee Ice Tea Maker has made it really easy to have fresh ice tea in no time at all.
The Mr Coffee Ice Tea Maker is easy to use and has some great features.
Features
3 quart Pitcher
Auto Shut Off when cycle complete
Brewing Indicator Light
1 Year Warranty
This ice tea maker will finish a cycle in about 10 minutes, just add ice cubes to thea carafe and you are ready to go with fresh home made ice tea.
Still looking for more iced tea maker product information?
More Iced Tea Maker Reviews
Hamilton Beach Iced Tea Maker Review
Westbend Ice Tea Maker Review
Salton Iced Tea Maker
---
A Favorite for Tea Lovers
---
Must Have Recipe Ebook!
---
---
Shop for Tea & Herbs
Shop now and make your own herbal tea!


Save up to 60% when you buy wholesale!
---
Organic Tea & Tea Herbs
---
Build a Website
Replace Your JOB in 2013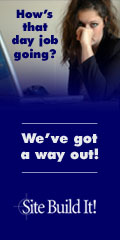 Build yourself a website, and replace your job like I have with crazyfortea.com - Click the banner above to gain access to the easiest and best web site builder available.
---
Our Sister WebSites
Aloe Vera Juice Benefits - All about the miracles of aloe vera and its healing abilities. Cancer treatment, aloe vera juice benefits, and top quality International Aloe Science Council approved products.
Sick Of Cellulite - A cellulite reduction help site. Home remedies, cellulite cream reviews, e-books, and clinical solutions to reducing and eliminating cellulite.