Long Island Ice Tea Ingredients
Lots of people email and ask for the long island ice tea ingredients.
There are actually many variations of long island ice tea recipes. Traditional long island iced tea is the most popular inquiry that we get, so we will start with that one.
Traditional Long Island Iced Tea Ingredients
Here are the is a traditional long island ice tea recipe & ingredients.
1 slice Lemon
1 1/2 ounce Sour mix
1/2 ounce Vodka
1 splash Coke
1/2 ounce Triple sec
1/2 ounce Tequila
1/2 ounce Rum
1/2 ounce Gin
Here are the directions for making long island ice tea (which as you can see has no tea in it at all!!
Don't drink too many of these, you will be hooped!
Just fill a tall glass with ice, pour the liquor over the ice, add the sour mix, a splash of coke, and the lemon wedge... that's it. In just a few minutes you can serve up traditional Long Island Ice Tea to your guests.
How to Make Long Island Iced Tea
You can watch the video below to see how it is done, but it really is too easy (well, its easy if you haven't had a few to drink first!!) The video gives an alternative for the sour mix by using lemon and sugar.
Return from Long Island Ice Tea Ingredients to Ice Tea
---
A Favorite for Tea Lovers
---
Must Have Recipe Ebook!
---
---
Shop for Tea & Herbs
Shop now and make your own herbal tea!


Save up to 60% when you buy wholesale!
---
Organic Tea & Tea Herbs
---
Build a Website
Replace Your JOB in 2013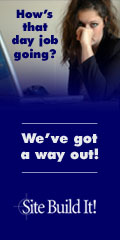 Build yourself a website, and replace your job like I have with crazyfortea.com - Click the banner above to gain access to the easiest and best web site builder available.
---
Our Sister WebSites
Aloe Vera Juice Benefits - All about the miracles of aloe vera and its healing abilities. Cancer treatment, aloe vera juice benefits, and top quality International Aloe Science Council approved products.
Sick Of Cellulite - A cellulite reduction help site. Home remedies, cellulite cream reviews, e-books, and clinical solutions to reducing and eliminating cellulite.