Kukicha Green Tea
Kukicha green tea is one of my favorite types of Japanese green teas.
It is a delightful, light green tea that has a unique quality. It contains twigs!
About Kukicha
Green tea from Japan that is an unusual combination of green leaves and thin white twigs. Twigs you say? Yes, and you'll be pleasantly surprised by the results. A sweet infusion with herbal overtones and welcome hints of chestnuts. When feeling adventuresome, please give our Kukicha Baton Tea
a try. And revel in its unique, playful taste.
Adagio Teas
is our favorite supplier of Kukicha, and this their story about the origin of this unique tea.
Story of Kukicha
Land is a scarce resource in Japan, making all agriculture a pricey endeavor. So it became essential for the Japanese farmer to extract as much value from each tea bush as possible. Necessity being the mother of invention, the Japanese have been ingenious at devising tea varieties that are unheard of in countries more land-endowed. One such product is Kukicha. Twigs are an unusual tea ingredient. However, combined with green leaves they form a serendipitous mixture, with a unique taste and aroma.
Interesting and worth exploring. Visit Adagio
and check it out.
More Favorite Green Loose Tea to Try
Pomegranate Green
Return from Kukicha Green Tea to Types of Green Tea
---
A Favorite for Tea Lovers
---
Must Have Recipe Ebook!
---
---
Shop for Tea & Herbs
Shop now and make your own herbal tea!


Save up to 60% when you buy wholesale!
---
Organic Tea & Tea Herbs
---
Build a Website
Replace Your JOB in 2013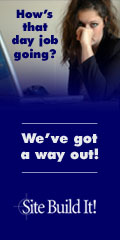 Build yourself a website, and replace your job like I have with crazyfortea.com - Click the banner above to gain access to the easiest and best web site builder available.
---
Our Sister WebSites
Aloe Vera Juice Benefits - All about the miracles of aloe vera and its healing abilities. Cancer treatment, aloe vera juice benefits, and top quality International Aloe Science Council approved products.
Sick Of Cellulite - A cellulite reduction help site. Home remedies, cellulite cream reviews, e-books, and clinical solutions to reducing and eliminating cellulite.