Kombucha Recipe
This article covers the basic kombucha recipe for kombucha brewing at home.
It is easy to do, you just need a few basic ingredients to brew up a nice batch of kombucha beverage that should tast just like Synergy Kombucha or Kombucha GT.
Kombucha Brewing at Home
Here is the basic recipe for brewing kombucha tea at home.
Kombucha Starter Liquid
4 teaspoons loose organic black tea
1 cup of raw organic sugar
12 cups of water
PH Test Strips - Optional
That is! This will make you a beautiful kombucha beverage at home that rivals many store bought kombucha brands.
If you want to have the complete step by step guide to Kombucha brewing you can buy it here.
If you need to purchase a quality and guaranteed kombucha scoby and starter liquid, you can do that here.
Kombucha test strips are used to measure the PH and acidity of your brew. You can buy those through the widget.
Good luck, and happy kombucha tea brewing.
Return from Kombucha Recipe to Kombucha Tea
---
A Favorite for Tea Lovers
---
Must Have Recipe Ebook!
---
---
Shop for Tea & Herbs
Shop now and make your own herbal tea!


Save up to 60% when you buy wholesale!
---
Organic Tea & Tea Herbs
---
Build a Website
Replace Your JOB in 2013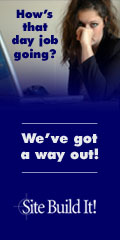 Build yourself a website, and replace your job like I have with crazyfortea.com - Click the banner above to gain access to the easiest and best web site builder available.
---
Our Sister WebSites
Aloe Vera Juice Benefits - All about the miracles of aloe vera and its healing abilities. Cancer treatment, aloe vera juice benefits, and top quality International Aloe Science Council approved products.
Sick Of Cellulite - A cellulite reduction help site. Home remedies, cellulite cream reviews, e-books, and clinical solutions to reducing and eliminating cellulite.