Instant Russian Tea Recipe
Instant Russian Tea Recipes are quite easy to find and we have included two different Russian Tea Recipes for you to try.
One of the recipes uses fruit juice as a base and the tea is ready to drink as a result, the second Russian Tea Recipe makes a dry mix that you can store in a dry container such as a jar, and make a cup of Tea at any time. It is an instant tea and makes a beautiful gift in a jar!
Modern Russian Tea Recipe
6 cups boiling water
6 tea bags
2 sticks cinnamon
8-10 cloves
1 quart pineapple juice
1 quart orange juice
1-3 ounce can frozen lemon concentrate-undiluted
1/2-1 cup sugar
Steep tea and spices in boiling water and remove. Add sugar. Mix juices and lemon concentrate in large pitcher. Add tea mixture. Dilute to taste.
Instant Tea Recipe - Russian
2 cups orange-flavored drink mix (e.g. Tang)
2 cups white sugar
1/4 cup instant tea powder
3/4 cup lemon-flavored instant tea powder
1 teaspoon cinnamon
1 teaspoon ground cloves
To prepare this Instant Tea, simply add 3 teaspoons of the dry mix to an 8oz cup of boiled water. Of course you can add more or lesss depending on your personal preference. From the ingredients, you can see this is a very 'sweet' tea.
I hope you enjoy these Free Tea Recipes! Please share them with your friends and family. Click here for more tea recipes....
As I mentioned above, the dry mix recipe is a really great gift in a decorative jar with the instructions either attached to the jar on a label or a nice gift card.
---
A Favorite for Tea Lovers
---
Must Have Recipe Ebook!
---
---
Shop for Tea & Herbs
Shop now and make your own herbal tea!


Save up to 60% when you buy wholesale!
---
Organic Tea & Tea Herbs
---
Build a Website
Replace Your JOB in 2013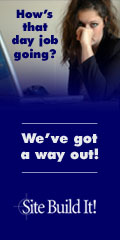 Build yourself a website, and replace your job like I have with crazyfortea.com - Click the banner above to gain access to the easiest and best web site builder available.
---
Our Sister WebSites
Aloe Vera Juice Benefits - All about the miracles of aloe vera and its healing abilities. Cancer treatment, aloe vera juice benefits, and top quality International Aloe Science Council approved products.
Sick Of Cellulite - A cellulite reduction help site. Home remedies, cellulite cream reviews, e-books, and clinical solutions to reducing and eliminating cellulite.