My Review On Hojicha Green Tea
Hojicha green tea is a great tea if you want a unique tea with a bit of a nutty flavor that will leave you wanting more. Here is my full review
Although brown in color, Hojicha tea actually looks a bit like bark. To prepare this tea, they roast the tea leaves over charcoal, giving it the brown, bark-like look.
The roasting process gives this tea a very unique flavor. Instead of the usual grass-like taste of green tea, Hojicha has a much nuttier taste. For green tea is has a strong flavor, one that you will soon fall in love with. Another great thing about the roasting process is that is lowers the caffeine content of the tea.
The first 2 or 3 times I tried this tea, I wasn't particularly excited about the taste, but for some reason I kept going back to it. After about the 4th cup I had I started to like the taste, and now I love it. It's as if my body was saying "Hey, I don't care if you like the taste or not, it's good for you so just drink it!"
I know it sounds a bit awkward, but believe me I was surprised too when I found myself craving it more!
Just promise me that you will drink at least 4-5 cups of this tea (if you don't like it right off the bat) before you replace it for a new one.
Jeremy's Rating - 8/10 stars
More Favorite Green Loose Tea to Try
Pomegranate Green
---
A Favorite for Tea Lovers
---
Must Have Recipe Ebook!
---
---
Shop for Tea & Herbs
Shop now and make your own herbal tea!


Save up to 60% when you buy wholesale!
---
Organic Tea & Tea Herbs
---
Build a Website
Replace Your JOB in 2013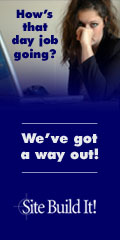 Build yourself a website, and replace your job like I have with crazyfortea.com - Click the banner above to gain access to the easiest and best web site builder available.
---
Our Sister WebSites
Aloe Vera Juice Benefits - All about the miracles of aloe vera and its healing abilities. Cancer treatment, aloe vera juice benefits, and top quality International Aloe Science Council approved products.
Sick Of Cellulite - A cellulite reduction help site. Home remedies, cellulite cream reviews, e-books, and clinical solutions to reducing and eliminating cellulite.