Hibiscus Tea Bags
Hibiscus Tea - Teabags for Convenience
Hibiscus tea bags are a convenient way to make hibiscus tea on the fly.
While we always recommend that you try to make your hibiscus tea with organic loose hibiscus, we also know that isn't always possible.
Teabags are a convenience. So if you are looking for delicious hibiscus tea with the convenience of a teabag, we have some excellent sources for you to choose from.
Teabags typically don't contain 'whole leaf' herbs or tea, but a much smaller particle.
This is why you compromise flavor when you move to the convenience of the teabag.
Buy Hibiscus Teabags
One of the best suppliers we have found is Kalyx. Their teabags are certified organic, which is important when buying hibiscus tea.
You can purchase a 1lb bag of Hibiscus Flower Tea Bags by visiting their website here.
There are several other hibiscus teas offered in tea bag form, but they are not organic.
More Hibiscus Tea Information
Hibiscus tea is a very popular tea world wide. We have some excellent articles on making hibiscus tea and other topics. Here are our most popular Hibiscus Tea pages:
Return from Hibiscus Tea Bags to Hibiscus Tea
---
A Favorite for Tea Lovers
---
Must Have Recipe Ebook!
---
---
Shop for Tea & Herbs
Shop now and make your own herbal tea!


Save up to 60% when you buy wholesale!
---
Organic Tea & Tea Herbs
---
Build a Website
Replace Your JOB in 2013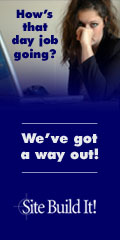 Build yourself a website, and replace your job like I have with crazyfortea.com - Click the banner above to gain access to the easiest and best web site builder available.
---
Our Sister WebSites
Aloe Vera Juice Benefits - All about the miracles of aloe vera and its healing abilities. Cancer treatment, aloe vera juice benefits, and top quality International Aloe Science Council approved products.
Sick Of Cellulite - A cellulite reduction help site. Home remedies, cellulite cream reviews, e-books, and clinical solutions to reducing and eliminating cellulite.