Herbs for Menopause Relief
Herbs for Menopause Relief are common and used by 1000's of women over the age of 50 who are experiencing symptoms associated with Menopause.
Current medical treatment of Menopause includes hormone therapy, and some women do not wish to go this route, but would like to ease some of the symptoms.
The reason herbs can sometimes replace hormone therapy is that some herbs contain Phytoestrogens. These Phytoestrogens are the plant equivalant of estrogen. One of the reasons women experience menopause is the reduction or loss of estrogen in their bodies.
We have put together a list of some of the common herbs used to treat Menopause. Most of these herbs can be incorporated into your favorite herbal teas for ease of consumption and quick absorption by the body.
Herbs for Menopause Symptoms
Caution: Before introducing any herbal remedies to your body, consult with your medical practitioner.
Return from Herbs for Menopause Relief to Herbal Tea Remedies
---
A Favorite for Tea Lovers
---
Must Have Recipe Ebook!
---
---
Shop for Tea & Herbs
Shop now and make your own herbal tea!


Save up to 60% when you buy wholesale!
---
Organic Tea & Tea Herbs
---
Build a Website
Replace Your JOB in 2013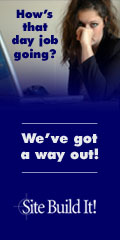 Build yourself a website, and replace your job like I have with crazyfortea.com - Click the banner above to gain access to the easiest and best web site builder available.
---
Our Sister WebSites
Aloe Vera Juice Benefits - All about the miracles of aloe vera and its healing abilities. Cancer treatment, aloe vera juice benefits, and top quality International Aloe Science Council approved products.
Sick Of Cellulite - A cellulite reduction help site. Home remedies, cellulite cream reviews, e-books, and clinical solutions to reducing and eliminating cellulite.