Herbs for Herpes
Herbs for Herpes are effective in helping to reduce outbreaks and lengthen the time between outbreaks of the herpes virus. Once you have had herpes, (cold sore or genital herpes) the virus stays with you and you are prone to reoccurring attacks.
There is an important amino acid that can go a long way in helping reduce reoccurrences, L-Lysine. There is also another amino acid that the herpes virus needs to become active, it is arginine. The trick is to avoid foods containing argeinine, and increase the intake of foods that contain lysine. Lysine rich foods are things like vegetables, fish, chick and turkey. You can also get a Lysine supplement at your local health food store.
The herbs discussed here are the most common for treating Herpes. These herbs can be incorporated into your diet by a herbal tea or tonic.
Caution: All herpes should be treated by your medical care practitioner.
Herbs for Herpes
The following list of herbs are effective treating Herpes:
Melissa Extract
Melissa Officinalis is a member of the mint family and has powerful anti viral qualities that help to fight the herpes virus. In the USA, Melissa Extract is sold under the name Herpilyn. In Germany it is called Lomaherpan. It takes a huge amount of the herb (70 pounds of herb to produce 1 pound of extract) to produce the extract that will fight herpes. It is usually incorporated into a topical cream that is applied once the herpes outbreak has occurred. It promotes healing and seems to stop the attack from worsening.
Aloe Vera - Aloe vera gel applied to the affected area is very effective. Aloe Vera has anit viral properties that promote the healing and work at eliminating the virus.
Your health care practitioner should administer all herbs. Please consult them before you start to treat illnesses with Herbs.
---
A Favorite for Tea Lovers
---
Must Have Recipe Ebook!
---
---
Shop for Tea & Herbs
Shop now and make your own herbal tea!


Save up to 60% when you buy wholesale!
---
Organic Tea & Tea Herbs
---
Build a Website
Replace Your JOB in 2013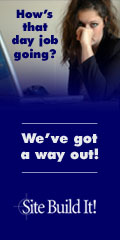 Build yourself a website, and replace your job like I have with crazyfortea.com - Click the banner above to gain access to the easiest and best web site builder available.
---
Our Sister WebSites
Aloe Vera Juice Benefits - All about the miracles of aloe vera and its healing abilities. Cancer treatment, aloe vera juice benefits, and top quality International Aloe Science Council approved products.
Sick Of Cellulite - A cellulite reduction help site. Home remedies, cellulite cream reviews, e-books, and clinical solutions to reducing and eliminating cellulite.