Herbs for Allergies, Hayfever & Asthma
Allergy Tea
Herbs for Allergies, Asthma and Hayfever go hand in hand. Asthma is actually an allergic disorder. The neat thing is most of the herbs can be made into an Allergy Tea to soothe away those nasty symptoms.
Ragweed pollen accounts for 75% of the reported Hayfever Allergies in North America. Other pollens that trigger Hayfever are grasses and tree pollen. Studies have also indicated that food allergies play a role in those who suffer from Asthma and Hayfever.
The herbs discussed here are the most common for treating Allergies, Hayfever and Asthma. Ephedra has historically played an important role in the treatment of these conditions. While you can not get Ephedra in certain countries any longer, Ma Huang is the Chinese Herbal equivilant. Many of these herbs can be incorporated into your diet by a herbal tea or tonic.
Caution: All allergies, hayfever and asthma should be treated by your medical care practitioner.
Herbs for Hayfever & Allergies
Allergy Tea
The following list of herbs are effective treating Hayfever and Allergies:
Your health care practitioner should administer all herbs. Please consult them before you start to treat illnesses with Herbs.
---
A Favorite for Tea Lovers
---
Must Have Recipe Ebook!
---
---
Shop for Tea & Herbs
Shop now and make your own herbal tea!


Save up to 60% when you buy wholesale!
---
Organic Tea & Tea Herbs
---
Build a Website
Replace Your JOB in 2013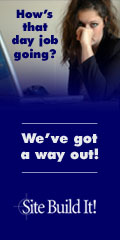 Build yourself a website, and replace your job like I have with crazyfortea.com - Click the banner above to gain access to the easiest and best web site builder available.
---
Our Sister WebSites
Aloe Vera Juice Benefits - All about the miracles of aloe vera and its healing abilities. Cancer treatment, aloe vera juice benefits, and top quality International Aloe Science Council approved products.
Sick Of Cellulite - A cellulite reduction help site. Home remedies, cellulite cream reviews, e-books, and clinical solutions to reducing and eliminating cellulite.