Herbal Tea Kit
Coming SOON!
Some of our valued visitors have asked us to put together a Herbal Tea Kit that contains information about herbal tea blends, recipes, the herbs, herb sources and lots more.
We have listened and are in the process of developing the Best Herbal Tea Kit around. Some of the key points we will cover with the kit are:
Packets of Organic Herbs
Complete Guide to Herbal Teas
Making Herbal Tea for Profit
Herbal Tea for Healing
and Lots More!
The kit is not yet complete, and we would like your imput and feedback along the way! If you would like to keep up to date on the release of this amazing kit that will turn you into a herbal tea expert, please complete the form below.
We will send along emails notifying you of the kits development and release date!
Thanks for your interest! We are really excited about this opportunity to share the very best information on herbal teas with you!
Sincerely,
Traceywww.crazyfortea.com
---
A Favorite for Tea Lovers
---
Must Have Recipe Ebook!
---
---
Shop for Tea & Herbs
Shop now and make your own herbal tea!


Save up to 60% when you buy wholesale!
---
Organic Tea & Tea Herbs
---
Build a Website
Replace Your JOB in 2013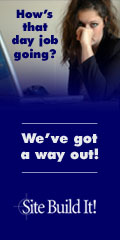 Build yourself a website, and replace your job like I have with crazyfortea.com - Click the banner above to gain access to the easiest and best web site builder available.
---
Our Sister WebSites
Aloe Vera Juice Benefits - All about the miracles of aloe vera and its healing abilities. Cancer treatment, aloe vera juice benefits, and top quality International Aloe Science Council approved products.
Sick Of Cellulite - A cellulite reduction help site. Home remedies, cellulite cream reviews, e-books, and clinical solutions to reducing and eliminating cellulite.