Gyokuro Green Tea - Japanese Green Tea
Gyokuro Green Tea is one of the finest of all the Japanese Green Tea varieties. Less than half a percent of all green tea grown in Japan ends up under the Gyokuro branding.
If you are so lucky to have purchased some Gyokuro or received it as a gift, you are in for a real treat with this special green tea.
Brewing Gyokuro Tea
This tea must be brewed at a much lower temperature than most green teas to obtain the best cup of tea. You should boil your water and then let it rest before making your tea. Optimum water temperature for Gyokuro is about 140 degrees fahrenheit.
Also, you use much more tea than your typical green tea brewing methods. Use 2 full tablespoons of Gyokuro for every 5 oz of tea. Now this may seem a little extreme, especially due to the cost of this precious green tea, but you can re brew the leaves several times. On your first steep, let it steep a full 2-3 minutes without stiring.
Because Gyokuro is brewed at a much lower temperature, you may want to heat up your tea cups with the boiled water to make sure you serve a hot cup of this magical premium green tea.
Gyokuro Tea - Cost
Gyokuro Premium Japanese Green Tea has been documented as selling for more than $1000 per pound! Why? There is only one flush picked a year, and it is in April/May. The tea is picked from heavily shaded plants and the leaves are quite small. Even of those leaves picked, only a small % are processed into Gyokuro.
More Favorite Green Loose Tea to Try
Pomegranate Green
---
A Favorite for Tea Lovers
---
Must Have Recipe Ebook!
---
---
Shop for Tea & Herbs
Shop now and make your own herbal tea!


Save up to 60% when you buy wholesale!
---
Organic Tea & Tea Herbs
---
Build a Website
Replace Your JOB in 2013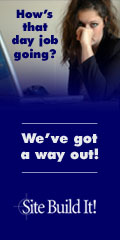 Build yourself a website, and replace your job like I have with crazyfortea.com - Click the banner above to gain access to the easiest and best web site builder available.
---
Our Sister WebSites
Aloe Vera Juice Benefits - All about the miracles of aloe vera and its healing abilities. Cancer treatment, aloe vera juice benefits, and top quality International Aloe Science Council approved products.
Sick Of Cellulite - A cellulite reduction help site. Home remedies, cellulite cream reviews, e-books, and clinical solutions to reducing and eliminating cellulite.