Gyokuro Green Tea
About Gyokuro Japanese Tea
The finest of Japanese teas, Gyokuro tea bushes are covered for several weeks before harvest with bamboo or straw shades to increase the chlorophyll content of the leaves.
The results of this transformation are the renowned dark green leaves with high concentrations of Antioxidants, vitamins and amino acids. Celebrated for its emerald green infusion and sweet aftertaste. Studies show green tea aids in detoxifying the body, regulates your blood sugar, and promotes healthy teeth, skin and bones.
Gyokuro - Types of Green Tea
Gyokuro is the most expensive and sought after green tea in Japan. This is a shade grown green tea and great care is taken when picking and processing these tender green leaves.
If you haven't tried Gyokuro, it worth the cost - an exquisite green tea. We like to buy our Gyokura tea from Teavana. Check out their store, it is amazing.
More Favorite Green Loose Tea to Try
Pomegranate Green
Return from Gyokuro Green Tea to Types of Green Tea
---
A Favorite for Tea Lovers
---
Must Have Recipe Ebook!
---
---
Shop for Tea & Herbs
Shop now and make your own herbal tea!


Save up to 60% when you buy wholesale!
---
Organic Tea & Tea Herbs
---
Build a Website
Replace Your JOB in 2013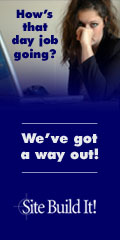 Build yourself a website, and replace your job like I have with crazyfortea.com - Click the banner above to gain access to the easiest and best web site builder available.
---
Our Sister WebSites
Aloe Vera Juice Benefits - All about the miracles of aloe vera and its healing abilities. Cancer treatment, aloe vera juice benefits, and top quality International Aloe Science Council approved products.
Sick Of Cellulite - A cellulite reduction help site. Home remedies, cellulite cream reviews, e-books, and clinical solutions to reducing and eliminating cellulite.