Gunpowder Green Tea
Gunpowder Green Tea dates back to the Tang Dynasty. In China, it is also known as Pearl Tea. It is one of the most popular chinese teas for export.
Gunpowder Tea is a form of Chinese tea mostly made in the Zhejiang Province of China. The name Gunpowder comes from the unique way in which each individual tea leaf has been rolled into a round little ball. The little ball resembles a small pellet. The English name "Gunpowder" is because the little pellets looked like the gunpowder pellets that were used in canons.
Originally, the leaves were individually hand rolled, a very labour intensive job but today, most Gunpowder tea is machine rolled for simplicity and the lower the cost of production.
The most prized Gunpowder Teas are still handrolled and very rare and expensive.
When shopping for Gunpowder Tea, look for shiny pellets. This will ensure that you get fresh gunpowder.
Brew just like other loose leaf teas with an infuser.
More Favorite Green Loose Tea to Try
Pomegranate Green
---
A Favorite for Tea Lovers
---
Must Have Recipe Ebook!
---
---
Shop for Tea & Herbs
Shop now and make your own herbal tea!


Save up to 60% when you buy wholesale!
---
Organic Tea & Tea Herbs
---
Build a Website
Replace Your JOB in 2013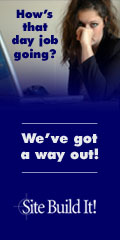 Build yourself a website, and replace your job like I have with crazyfortea.com - Click the banner above to gain access to the easiest and best web site builder available.
---
Our Sister WebSites
Aloe Vera Juice Benefits - All about the miracles of aloe vera and its healing abilities. Cancer treatment, aloe vera juice benefits, and top quality International Aloe Science Council approved products.
Sick Of Cellulite - A cellulite reduction help site. Home remedies, cellulite cream reviews, e-books, and clinical solutions to reducing and eliminating cellulite.