Growing Oregano
Growing oregano can be very rewarding. There is nothing more satisfying than making a delicous meal with oregano that you have harvested from your garden, or making a nice cup of
oregano tea
.
Tips for Growing Herbs - Oregano
Oregano is a sun loving, heat loving herb. It is considered a perennnial in zones 5 and higher.
The oregano herb likes to be in a sheltered location in well drained soil. If you subject oregano to wet or damp conditions, it will rot and the leaves will get moldy.
Oregano is also an excellent herb to plant in containers. It can be combined with annual sun loving flowers, like geraniums or petunias for a nice display for your patio or deck.
Clay or pots that breath are best, as oregano likes to dry out between watering.
Drying Oregano
There are two common ways to dry oregano. For more information and to find out the best ways of drying oregano, click here to read more.
---
A Favorite for Tea Lovers
---
Must Have Recipe Ebook!
---
---
Shop for Tea & Herbs
Shop now and make your own herbal tea!


Save up to 60% when you buy wholesale!
---
Organic Tea & Tea Herbs
---
Build a Website
Replace Your JOB in 2013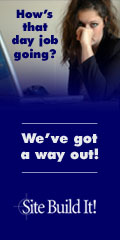 Build yourself a website, and replace your job like I have with crazyfortea.com - Click the banner above to gain access to the easiest and best web site builder available.
---
Our Sister WebSites
Aloe Vera Juice Benefits - All about the miracles of aloe vera and its healing abilities. Cancer treatment, aloe vera juice benefits, and top quality International Aloe Science Council approved products.
Sick Of Cellulite - A cellulite reduction help site. Home remedies, cellulite cream reviews, e-books, and clinical solutions to reducing and eliminating cellulite.