Green Tea Powder
Matcha Green Tea
Green Tea powder has many uses. It is also known as Matcha Green Tea and high quality Matcha is used in the
Japanese Tea Ceremony
.
Matcha tea powder is very very good for you. It is a power house for boosting the immune system and creating over all health and well being for you.
The powder is also used in many tea recipes. Green Tea candy, cookies, muffins, ice cream, drinks and more dishes are all made using the powdered green tea. Powdered green tea is often the ingredient used in green tea soap, shampoo and cosmetics.
Powdered green tea is readily available online and in specialty tea stores. It is sold by grade. If you are cooking, save your precious high grade matcha and use a less expensive alternative.
More Favorite Green Loose Tea to Try
Pomegranate Green
Return from Green Tea Powder to Green Tea

Return to Herbal Tea
---
A Favorite for Tea Lovers
---
Must Have Recipe Ebook!
---
---
Shop for Tea & Herbs
Shop now and make your own herbal tea!


Save up to 60% when you buy wholesale!
---
Organic Tea & Tea Herbs
---
Build a Website
Replace Your JOB in 2013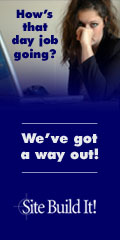 Build yourself a website, and replace your job like I have with crazyfortea.com - Click the banner above to gain access to the easiest and best web site builder available.
---
Our Sister WebSites
Aloe Vera Juice Benefits - All about the miracles of aloe vera and its healing abilities. Cancer treatment, aloe vera juice benefits, and top quality International Aloe Science Council approved products.
Sick Of Cellulite - A cellulite reduction help site. Home remedies, cellulite cream reviews, e-books, and clinical solutions to reducing and eliminating cellulite.