Thank You for Ordering Your Free Ebook
Thank you for ordering your 10 Free Herbal Recipes Ebook. Look for an email confirming your order and confirm. Your ebook will be available right away!
Herbal Tea Recipes and Herbal Tea Remedies are some of the best herbal remedies available for common ailments today.
Special OFFER Just for You!
We have a very special offer for you! Our huge collection of
Herbal Tea Recipes is available on our website for $9.95
, we would like to make you the following special offer!
Huge Herbal Tea Recipe E-Book 50% Discount!
You can order your huge Herbal Tea Recipe & Remedy Collection for just $4.99 if you act now.
We are offering you this invaluable resource at a huge...
This monster collection has over 80 herbal tea remedies for your most common complaints! Fatigue, Stress, Colds, Flu, Headaches and a 75 more! A must have for any herbal enthusiast.
This is a huge savings and we hope you take advantage of this one time offer.
Use the Buy It Now button below to get your hands on this resource right away!
Don't forget to go to your email, and get your Ten Free Herbal Tea Recipe Ebook!
Here is to good health through herbal teas!
TeyaCrazy for Tea
---
A Favorite for Tea Lovers
---
Must Have Recipe Ebook!
---
---
Shop for Tea & Herbs
Shop now and make your own herbal tea!


Save up to 60% when you buy wholesale!
---
Organic Tea & Tea Herbs
---
Build a Website
Replace Your JOB in 2013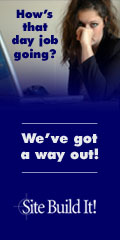 Build yourself a website, and replace your job like I have with crazyfortea.com - Click the banner above to gain access to the easiest and best web site builder available.
---
Our Sister WebSites
Aloe Vera Juice Benefits - All about the miracles of aloe vera and its healing abilities. Cancer treatment, aloe vera juice benefits, and top quality International Aloe Science Council approved products.
Sick Of Cellulite - A cellulite reduction help site. Home remedies, cellulite cream reviews, e-books, and clinical solutions to reducing and eliminating cellulite.