Every day we are exposed to pollution, preservatives, chemicals, pesticides and more nasty substances that eventually change our cellular structures. As the structures change, free radicals accumulate and cause damage to our bodies. As they accumulate they can cause digestion problems, lack of energy, irritation both internally and externally, which leads to inflammation, and finally ulceration.
By detoxifying your system, you remove excess waste and accumulated sludge to help your liver perform its functions more efficiently, which supports your body the way it should be.
Signs that you may need to detoxify your system: tingling of your hands or feet, mood alterations, muscle spasm, aggravation of existing allergies, more coughs, colds and flu, blood sugar imbalance and weight gain.
HOW DOES FLOR•ESSENCE WORK?
Flor•Essence helps remove toxins from your system, but in a gentler manner than most detoxifying programs. Flor•Essence not only helps your liver, but also gently cleanses your kidneys, colon, lungs and bloodstream. You'll see your digestion improve as Flor•Essence gently cleans out your intestinal tract, allowing nutrients to be absorbed fully.

Based on an herbal formula that has been used for over a hundred years, Flor•Essence has been found to contain vitamins, minerals, anti-oxidants, trace elements, and many other active substances that the body uses to heal itself. Studies have shown that it boosts the immune system and helps with chronic gastrointestinal problems. Flor•Essence also destroys free radicals at a much larger rate than taking vitamin supplements alone.

The main ingredients of Flor•Essence are slippery elm, burdock root, sheep sorrel and Turkish rhubarb. It is normal for the solution to vary from batch to batch, depending on the herbs used. You may find some batches a little thicker and more mucilaginous, due to the slippery elm and what time of year it has been harvested.

Flor•Essence should be used in a dilute form. Mix the blend with hot non-fluoridated water for the best results. The temperature of the water will mix with the cooler temperature of the herbal blend to bring it closer to body temperature. Warmed in this way, the nutrients in Flor•Essence are better absorbed by the body. As with any supplement or medication, follow instructions precisely to get the desired results.

You should take Flor•Essence as long as it takes to see results. Herbal blends work gently on the system, and will not give you an immediate change. Allow the body to absorb the nutrients slowly on a regular basis.
20% off Flor Essence Detox Liquid!
Floressence Herbal Tea may be just right for you!
Return from Flor Essence Herbal Detox Tea to Herbal Tea
---
A Favorite for Tea Lovers
---
Must Have Recipe Ebook!
---
---
Shop for Tea & Herbs
Shop now and make your own herbal tea!


Save up to 60% when you buy wholesale!
---
Organic Tea & Tea Herbs
---
Build a Website
Replace Your JOB in 2013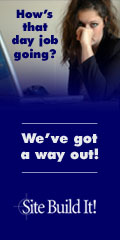 Build yourself a website, and replace your job like I have with crazyfortea.com - Click the banner above to gain access to the easiest and best web site builder available.
---
Our Sister WebSites
Aloe Vera Juice Benefits - All about the miracles of aloe vera and its healing abilities. Cancer treatment, aloe vera juice benefits, and top quality International Aloe Science Council approved products.
Sick Of Cellulite - A cellulite reduction help site. Home remedies, cellulite cream reviews, e-books, and clinical solutions to reducing and eliminating cellulite.