CrazyForTea.com
Featured Product

Buy Essiac

We offer high-quality Organic Essiac Tea. Contains: certified organic Burdock Root, certified organic Sheep Sorrel powder, certified organic Slippery Elm bark powder, and certified Turkey Rhubarb root 1 lb Batch. Instructions Included

We give up to 40% discount! Try Essiac now!

In 1924, Rene Caisse opened a clinic and began to treat her patients with this special herb blend, naming her clinic Essiac (Caisse backwards).

Although she has passed away, the herbal Essiac tea cancer remedy tradition still lives on and is a common tea drank by patients mostly with cancer, hoping that the tea will at least subdue their symptoms.

No studies have been conclusive enough as to say that Essiac Tea can cure cancer. However, some of the specific herbs used to make the tea have been shown to have anti-cancerous and anti-inflammatory properties. These studies have only been conducted in test-tubes and animals though, and the results may or may not be the same for humans.

Like many things, this tea has been used for decades and perhaps even centuries by the Indians to help relieve the body of certain illnesses.

Some of the claims involving Essiac include:

*It strengthens the immune system
*Improves well being
*Relieves pain
*Increases appetite
*Reduces tumor size
*Increases life-expectancy
*Lubricates bones and joints



Although most people look to scientific evidence to figure out whether or not to try something new, I must mention this. Sometimes it is impossible to get scientific evidence to prove something. There are many folks who claim that Essiac has helped, and just as many perhaps that have tried this cancer remedy without success.
We all know gravity is real, but because of limited technology it is impossible to prove that gravity exists. In the case of Essiac Tea, or any tea for that matter, it is almost impossible to prove it will cure something because there are too many variables involved.
The only way I can think of is if they removed cancer cells and placed them in a drop of Essiac. If the cancer cells die, it would prove that it would benefit cancer patients. If they were unchanged, it would mean it didn't work. However, for things such as improving well-being, lubricating bones and joints, or strengthening the immune system, I believe it would be extremely hard to measure.
We are not claiming that essiac will cure your cancer, but it may help your body to fight the invasion of cancer cells - it may boost your immune system, and it may provide you some relief from cancer symptoms.
Deciding on Trying Essiac Cancer Tea
If you are considering using essiac tea as part of your overall cancer treatment, I can not stress enough to do this under your Doctor's care. Essiac contains powerful herbs and your Doctor is working with you to assist you in every way possible. Please discuss the use of essiac before you begin drinking the tea as a cancer remedy. Your Doctor can then monitor and advise you on the best over all strategy and document your journey using essiac.
Save 20% on Essiac Tea Formula
Note: If you have kidney or liver problems, or are undergoing chemotherapy, it is advised that you do not take Essiac. Please consult a physician before undertaking any type of new program in which you are putting anything new into your body.


References:
Memorial Sloan-Kettering Cancer Center. Available at: http://www.mskcc.org/mskcc/html/11571.cfm?RecordID=441&tab=HC. Accessed November 24, 2006.
Go From Essiac Tea To Herbal Tea
---
A Favorite for Tea Lovers
---
Must Have Recipe Ebook!
---
---
Shop for Tea & Herbs
Shop now and make your own herbal tea!


Save up to 60% when you buy wholesale!
---
Organic Tea & Tea Herbs
---
Build a Website
Replace Your JOB in 2013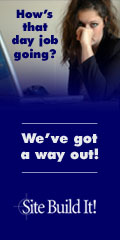 Build yourself a website, and replace your job like I have with crazyfortea.com - Click the banner above to gain access to the easiest and best web site builder available.
---
Our Sister WebSites
Aloe Vera Juice Benefits - All about the miracles of aloe vera and its healing abilities. Cancer treatment, aloe vera juice benefits, and top quality International Aloe Science Council approved products.
Sick Of Cellulite - A cellulite reduction help site. Home remedies, cellulite cream reviews, e-books, and clinical solutions to reducing and eliminating cellulite.